Everyone loves a good main character who'll do anything to get what they want, do what they think is right and/or protect the ones they love. So, sure, you wouldn't really want to meet them in real life oftentimes, but they're fascinating to read about.
Which is why today I'm reccing five of the best books with morally gray protagonists. As ever, I'm trying not to rec those books that everyone's heard about (*cough cough* Vicious *cough cough*).
So, let's go!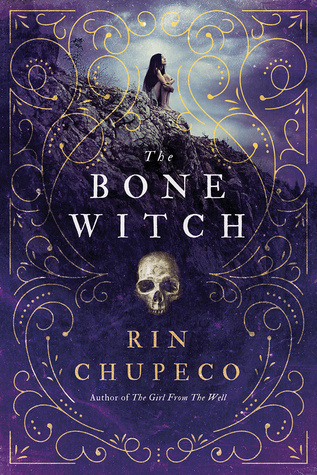 The Bone Witch
Rin Chupeco
Let me be clear: I never intended to raise my brother from his grave, though he may claim otherwise. If there's anything I've learned from him in the years since, it's that the dead hide truths as well as the living.
When Tea accidentally resurrects her brother from the dead, she learns she is different from the other witches in her family. Her gift for necromancy means that she's a bone witch, a title that makes her feared and ostracized by her community. But Tea finds solace and guidance with an older, wiser bone witch, who takes Tea and her brother to another land for training.
In her new home, Tea puts all her energy into becoming an asha-one who can wield elemental magic. But dark forces are approaching quickly, and in the face of danger, Tea will have to overcome her obstacles…and make a powerful choice.
Comments
Tea is an example of a morally grey character who just wants to do everything to protect the ones she loves. Okay, so, she might go about it in a less than perfect way, but the intent's there, right?


Jade City
Fonda Lee
JADE CITY is a gripping Godfather-esque saga of intergenerational blood feuds, vicious politics, magic, and kung-fu.
The Kaul family is one of two crime syndicates that control the island of Kekon. It's the only place in the world that produces rare magical jade, which grants those with the right training and heritage superhuman abilities.
The Green Bone clans of honorable jade-wearing warriors once protected the island from foreign invasion–but nowadays, in a bustling post-war metropolis full of fast cars and foreign money, Green Bone families like the Kauls are primarily involved in commerce, construction, and the everyday upkeep of the districts under their protection.
When the simmering tension between the Kauls and their greatest rivals erupts into open violence in the streets, the outcome of this clan war will determine the fate of all Green Bones and the future of Kekon itself.
Comments
Never has a family so totally destroyed me as the Kaul family did in this book. If you want to find yourself crying so hard you can't even see the page, then this book is for you.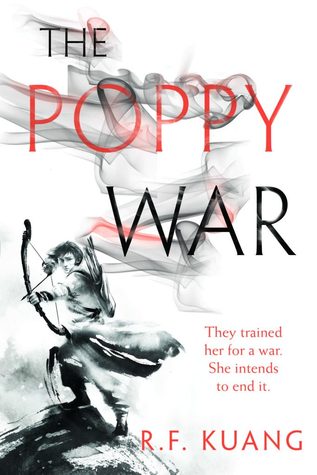 The Poppy War
R. F. Kuang
CWs: graphic descriptions of rape, genocide, torture, gore; self-harm; war related violence and gore; substance abuse
When Rin aced the Keju, the Empire-wide test to find the most talented youth to learn at the Academies, it was a shock to everyone: to the test officials, who couldn't believe a war orphan from Rooster Province could pass without cheating; to Rin's guardians, who believed they'd finally be able to marry her off and further their criminal enterprise; and to Rin herself, who realized she was finally free of the servitude and despair that had made up her daily existence. That she got into Sinegard, the most elite military school in Nikan, was even more surprising.
But surprises aren't always good.
Because being a dark-skinned peasant girl from the south is not an easy thing at Sinegard. Targeted from the outset by rival classmates for her color, poverty, and gender, Rin discovers she possesses a lethal, unearthly power—an aptitude for the nearly-mythical art of shamanism. Exploring the depths of her gift with the help of a seemingly insane teacher and psychoactive substances, Rin learns that gods long thought dead are very much alive—and that mastering control over those powers could mean more than just surviving school.
For while the Nikara Empire is at peace, the Federation of Mugen still lurks across a narrow sea. The militarily advanced Federation occupied Nikan for decades after the First Poppy War, and only barely lost the continent in the Second. And while most of the people are complacent to go about their lives, a few are aware that a Third Poppy War is just a spark away . . .
Rin's shamanic powers may be the only way to save her people. But as she finds out more about the god that has chosen her, the vengeful Phoenix, she fears that winning the war may cost her humanity . . . and that it may already be too late.
Comments
Call this, how a girl slowly loses her grip on humanity and becomes ever more morally grey and makes you cry.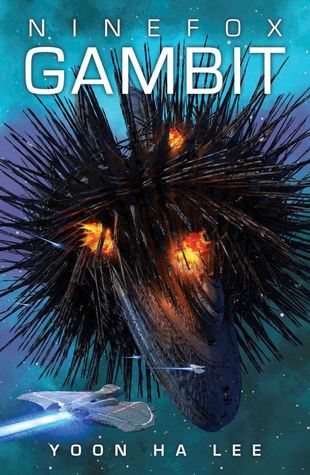 Ninefox Gambit
Yoon Ha Lee
CWs: past sexual abuse, rape, past suicide attempts, suicidal thoughts, incest
To win an impossible war Captain Kel Cheris must awaken an ancient weapon and a despised traitor general.
Captain Kel Cheris of the hexarchate is disgraced for using unconventional methods in a battle against heretics. Kel Command gives her the opportunity to redeem herself by retaking the Fortress of Scattered Needles, a star fortress that has recently been captured by heretics. Cheris's career isn't the only thing at stake. If the fortress falls, the hexarchate itself might be next.
Cheris's best hope is to ally with the undead tactician Shuos Jedao. The good news is that Jedao has never lost a battle, and he may be the only one who can figure out how to successfully besiege the fortress.
The bad news is that Jedao went mad in his first life and massacred two armies, one of them his own. As the siege wears on, Cheris must decide how far she can trust Jedao–because she might be his next victim.
Comments
Okay, so, in brief, this is development of an upstanding character (by the Hexarchate's standards) into someone more morally grey (with the help of the morally grey-est of them all). But then you realise that the truly morally grey ones were not who you thought all along…


The Quantum Thief
Hannu Rajaniemi
Jean le Flambeur gets up in the morning and has to kill himself before his other self can kill him first. Just another day in the Dilemma Prison. Rescued by the mysterious Mieli and her flirtatious spacecraft, Jean is taken to the Oubliette, the Moving City of Mars, where time is a currency, memories are treasures, and a moon-turned-singularity lights the night. Meanwhile, investigator Isidore Beautrelet, called in to investigate the murder of a chocolatier, finds himself on the trail of an archcriminal, a man named le Flambeur….
Indeed, in his many lives, the entity called Jean le Flambeur has been a thief, a confidence artist, a posthuman mind-burglar, and more. His origins are shrouded in mystery, but his deeds are known throughout the Heterarchy, from breaking into the vast Zeusbrains of the Inner System to stealing rare Earth antiques form the aristocrats of Mars. In his last exploit, he managed the supreme feat of hiding the truth about himself from the one person in the solar system hardest to hide from: himself. Now he has the chance to regain himself in all his power–in exchange for finishing the one heist he never quite managed.
The Quantum Thief is a breathtaking joyride through the solar system several centuries hence, a world of marching cities, ubiquitous public-key encryption, people who communicate via shared memory, a race of hyperadvanced humans who originated as an MMORPG guild. But for all its wonders, The Quantum Thief is also a story powered by the very human motives of betrayal, jealousy, and revenge. It is a stunning debut.
Comments
Jean le Flambeur is a morally grey dumbass and that's all you really need to know about this book.
Also special mention to Vendetta by Catherine Doyle which I really wanted to add, but it's the side characters who are more morally grey (also, read it).
So. What are your favourite books with morally grey characters?