Bet you thought I wasn't actually going to make good on my blogging resolutions, huh? More fool you because I am. For now at least. And where better to start than resurrecting my Friday rec list series. Like I said in my last wrap-up post, I'll probably be shifting this to fortnightly rather than weekly just so I can keep on top of it.
But anyway. Onwards.
Who doesn't love a good friends-to-lovers story, really? But sometimes it seems like the only time you see it done right, with all the pining and believing it to be unrequited, and the angst, is in fic. So here I have for you five of the most satisfying friends-to-lovers books I've ever read.


Wonders of the Invisible World
Christopher Barzak
Seventeen-year-old Aidan Lockwood lives in the sleepy farming community of Temperance, Ohio—known for its cattle ranches and not much else. That is until Jarrod, a friend he hasn't seen in five years, moves back to town and opens Aidan's eyes in startling ways: to Aidan's ability to see the spirit world; to the red-bearded specter of Death; to a family curse that has claimed the lives of the Lockwood men one by one…and to the new feelings he has developed for Jarrod.
Comments
This isn't just friends to lovers. This is estranged childhood best friends to lovers. Featuring magic. And if that hasn't convinced you, the best way I've seen this book described is "The Raven Cycle but if it was good".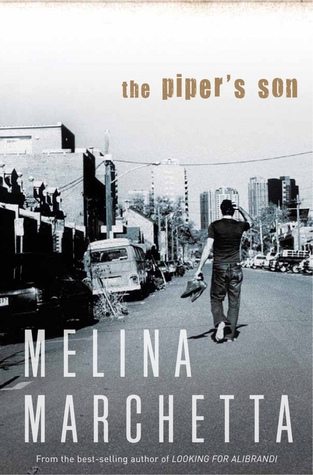 The Piper's Son
Melina Marchetta
The award-winning author of Finnikin of the Rock and Jellicoe Road pens a raw, compelling novel about a family's hard-won healing on the other side of trauma.
Award-winning author Melina Marchetta reopens the story of the group of friends from her acclaimed novel Saving Francesca—but five years have passed, and now it's Thomas Mackee who needs saving. After his favorite uncle was blown to bits on his way to work in a foreign city, Tom watched his family implode. He quit school and turned his back on his music and everyone that mattered, including the girl he can't forget. Shooting for oblivion, he's hit rock bottom, forced to live with his single, pregnant aunt, work at the Union pub with his former friends, and reckon with his grieving, alcoholic father. Tom's in no shape to mend what's broken. But what if no one else is either? An unflinching look at family, forgiveness, and the fierce inner workings of love and friendship, The Piper's Son redefines what it means to go home again
Comments
This is just god-tier friends-to-lovers. Because really it's a combination of this and second chance romance, and honestly, it's Melina Marchetta. Anything she writes is just god-tier.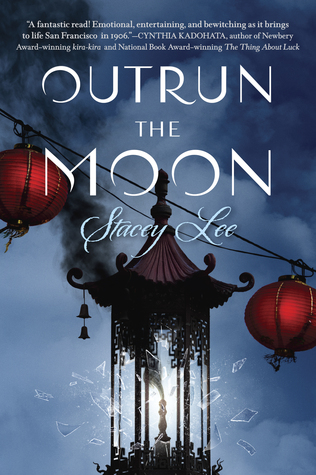 Outrun the Moon
Stacey Lee
San Francisco, 1906: Fifteen-year-old Mercy Wong is determined to break from the poverty in Chinatown, and an education at St. Clare's School for Girls is her best hope. Although St. Clare's is off-limits to all but the wealthiest white girls, Mercy gains admittance through a mix of cunning and a little bribery, only to discover that getting in was the easiest part. Not to be undone by a bunch of spoiled heiresses, Mercy stands strong—until disaster strikes.
On April 18, a historic earthquake rocks San Francisco, destroying Mercy's home and school. With martial law in effect, she is forced to wait with her classmates for their families in a temporary park encampment. Though fires might rage, and the city may be in shambles, Mercy can't sit by while they wait for the army to bring help—she still has the "bossy" cheeks that mark her as someone who gets things done. But what can one teenage girl do to heal so many suffering in her broken city?
Comments
Okay, but what's better than friends-to-lovers ft. a headstrong girl and the boy who just follows in her wake. Nothing, am I right?


The Wicker King
K. Ancrum
When August learns that his best friend, Jack, shows signs of degenerative hallucinatory disorder, he is determined to help Jack cope. Jack's vivid and long-term visions take the form of an elaborate fantasy world layered over our own—a world ruled by the Wicker King. As Jack leads them on a quest to fulfill a dark prophecy in this alternate world, even August begins to question what is real or not. 
August and Jack struggle to keep afloat as they teeter between fantasy and their own emotions. In the end, each must choose his own truth.
Comments
Friends-to-lovers but also worryingly codependent but not in a bad way I'm really not explaining this well, but. You should read it. You'll understand when you read it.


Dirty London
Kelley York
All London Noble wanted out of her senior year of high school was anonymity. The complete opposite of Jasmine, her emotionally unstable baby sister, London has worked hard to stay out of the spotlight.
Then she discovers that Wade, one of the most popular guys in school, is gay like her and their new-found closeness based around their shared secret has half the student body convinced they're hooking up…and a lot of girls aren't happy about it. Now she's been dubbed "Dirty London." Rumors are flying about her inability to keep her clothes on, and London is pretty sure she's developing a crush on the one girl who sees through it all.
If she could admit why stealing boyfriends is the last thing on her mind—not to mention find out what's going on with Jasmine and her rapidly disappearing psych medications—her life would be a much brighter place. But if her and Wade's truth gets out, and if she doesn't find a way to help her sister, London faces losing a lot more than her obscurity.
Comments
What do you get when you mix together friends-to-lovers, fake dating, and a healthy dose of wlw/mlm solidarity? This book! And if that's not enough to convince you, then I don't know what is.
So, what are your favourite friends-to-lovers books?