I was tagged in this ages back by Mahana @ sapphiclibrary and then I promptly forgot about it (oops). But now, here I am, trying to get better about book blogging, so step one is actually fulfilling this tag, where I answer the questions provided to me and then give 10 of my own.
So anyway. Let's go!
Have you ever fallen out of love with a series/book? Why?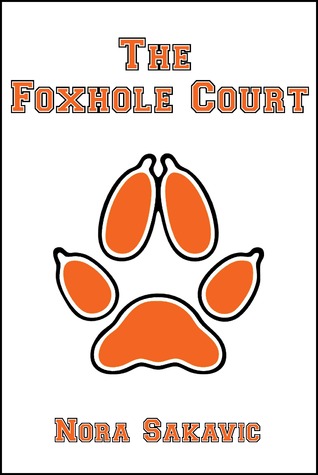 Okay, full disclosure, but when I first read The Foxhole Court, I loved it. And then two weeks later, it had got all over tumblr and I couldn't stand it anymore, I hated it, and I still do lowkey hate it. Also, I remember that it was one of the only books that has made me feel genuinely physically sick with the graphic scenes. The other one I've fallen out of love with would be Maximum Ride. The first five books were great, and then it steadily became more and more of a shitshow with unnecessary love triangle drama. I never read the ninth book, but apparently she gets pregnant so. Not missing much.
Do you DNF books or prefer to finish everything you read?
I used to never dnf but I've got way better at that now (I dnf'ed a book just last Saturday). I won't dnf ARCs though, because I feel like I have to read the entire thing to properly review it, even if I do end up skimming. That has meant I've read some real shitshows though.
Do you have a specific way you organise your bookshelf? What is it?
I put all the books horizontally on top of one another (it really does make more space!), but besides that, no, I don't.
What tropes make you instantly love a book?
Okay, so no trope will instantly make me love a book, because like 8 times out of 10 I feel like they're not done to the standard they could be. But tropes that will make me instantly want to read a book? Fake dating, rivals/enemies to lovers, friends to lovers, that one where one's tutoring the other or they're working on a project together, found family, that one where one thinks they're talking to someone else but they're not (like Cyrano de Bergerac but with a happy ending), second chance romance, and unlikely couples. And also any combination of those.
What were some of the books that got you into reading? Do you think you'd like them now?
I literally don't remember because I don't remember ever not reading. I guess The Hardy Boys would be one. I got a load that my grandma had kept from when my dad and uncle were younger, and then I was steadily collecting them whenever I could find them (even got my great aunt to ship some over from America one time), but I actually just took the plunge and got rid of them to free up shelf space last month. Not that I'll miss them per se (they are very dated), but I had them for years.
Which characters do you relate to the most?
That would require a level of introspection I am most definitely not keen to do. Also I don't know.
What's the last book you rated 5 stars and why?
This is How You Lose the Time War by Amal el-Mohtar and Max Gladstone. It's an epistolary time travel enemies to lovers f/f romance and it was just so intense. Like, I've said this a lot on twitter, but the majority of f/f books you read, and the majority of wlw you see on TV and in film, they all have this lovely, soft relationship. Don't get me wrong, I do love that, but it's as if wlw aren't allowed to be desperate and intense in their relationships in the same way as het couples and even mlm. But this is just such an intense and desperate and obsessive relationship and it felt so life-affirming. It's only the second one I've read like that, and now I don't know how I'm going to go back to soft relationships.
What's an underhyped book you love but no one talks about?
We could be here all day! But I'll do my best to just pick a handful (I can't keep to just one). Out of the Blue and Last Bus to Everland by Sophie Cameron are two really beautiful and quietly magical gay books. And Empire of Sand by Tasha Suri is a wonderful slowburning fantasy. There are so many more I could add but I don't want to make this post too long.
Is there a book you've read that's outside of your comfort zone that you loved? If not, what's something outside of your comfort zone that you want to read? Why?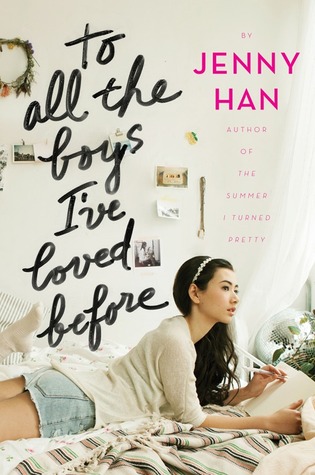 I'll read pretty much anything, to be honest, though up until a few years ago I didn't like contemporary romance or historical romance. The two books that really got me into those genres were To All the Boys I've Loved Before and The Duchess War. And now I'm always on the verge of going on some sort of romance binge.
What representation do you think we need more of?
Literally everything, but particularly ownvoices LGBT rep from authors of colour. But ultimately that would require publishing to stop considering "diversity" as a sort of genre and something to market based on and actually just letting it be.
My Questions
If you could only read one book for the rest of your life, what would it be?
What are your three most anticipated reads for the rest of 2019?
Listening to music while you read or not?
Do you listen to audiobooks? If so, what would you recommend?
Do you read non-fiction? Why?
Best place to read?
Reading multiple books at once, yes or no? Why?
What tropes do you want to see more of in books?
Who are your auto-read authors?
Who are some of your favourite characters?
And, finally, I'm tagging: Anniek @ Anniek's Library, Lulu @ Library Leopard, Cam @ Camillea Reads & Noah @ noahreadsthings.
Enjoy!