Shri @sunandchai tagged me in this a while back. And I read the questions, and was completely stumped for how I'd answer. To be honest, I'm still completely stumped now, but as I have to get this done so I can actually have something scheduled for while I'm away and can't post (hello from Cornwall!), I figured I should get it done.
Hopelessly devoted: name two characters from separate series that you ship
Well, I mean. I don't. So I'm going to have to do "two characters from separate series that I want to meet". Which I also have never thought about. Honestly, I'm even struggling to think of dynamics that could be interesting. Okay, I've (somewhat) decided. Sophie Hatter from Howl's Moving Castle (yes, it's a book), and Cardan from The Folk of the Air. Because Sophie would take none of Cardan's shit and I just want to laugh at him floundering.
Damsel in distress: name a female MC who didn't need a man to complete her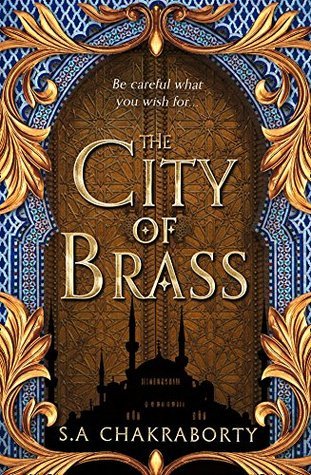 Let's be real, no woman needs a man to complete her, because on the whole men are useless. But for this one, I'd probably have to go with Nahri, from The Daevabad Trilogy. The one sensible character in a sea of dumbass men. And S. A. Chakraborty writes her so well, there's no way you won't love her immediately. (And yes, this is just me asking you to please read this series. It'll break your heart in the absolute best way. Also the writing and setting is gorgeous, I just love it a lot.)
Love at first sight: name your OTP
Oh, that's hard. There are so many potential ones, but I'm going to go with a book I read recently. Because it had a really intense romance, the kind that's all like "I don't need you but I want you", and it had it between two women. How many times do you get that kind of intensity and desperation in m/m or m/f romances compared to f/f? The Afterward actually made me realise what I was missing, and now I'm just so desperate to see more of those kind of romances.
Chosen one: name an MC that did (or almost did) ruin a series for you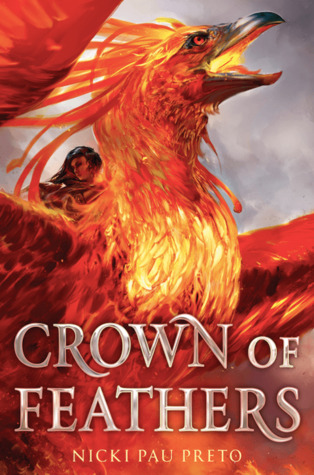 I'm not gonna lie, if I don't like an MC, that pretty much means the series is guaranteed to be ruined for me. I think most recently that has been Crown of Feathers. Because, to be quite honest, Veronyka was so boring and tiring I couldn't stand her. I loved Sev and even Tristan grew on me, but they had hardly any POV chapters compared to Veronyka. And, I'll admit, I did just end up skimming her parts.
Friends to lovers: name a duo that went from friendship goals to relationship goals
Sarah Rees Brennan writes exquisitely angsty relationships, and none more so than literally every relationship that Elliot has in In Other Lands. I honestly love everything about this book. It has the best reluctant-friends-to-lovers storyline you will ever read and the softest found family. And then Elliot Schafer will just make you cry to top it all off. And the confession scene between [redacted] and Elliot? One of my favourites ever.
Amnesia: name a book you would forget for one reason or another
Okay, this is one I didn't even manage to finish, but it has to be Damned by Chuck Palahniuk. All I remember is that there were people in hell and they had jobs, and then at some point they start going on a quest of some sort and they have to get past a giantess. And of course the only way they can get past the giantess is… by one of them climbing her leg, with the severed head of one of their companions, so that the head can eat the giantess out. No, I am not kidding, but I really really wish I was. As you can tell, this book has scarred me so much I just can't forget that scene.
Bad boys: name your favourite villain
I'm never the biggest fan of villains. Even if I think maybe they have something going for them at times. I just can't like them. So this is more like the villain I felt was most effective as a villain. Basically the one I despised the most while reading the book. Which is probably gonna be the bad guy from Empire of Sand, who I refuse to remember the name of because I hate him. But yeah. Him. For enslaving the MCs so that they can manipulate the world into his vision.
Missing parents or adults: name a book that could have benefitted from a bit of parental guidance or adult supervision
Literally 90% of YA books could fit into this category are you kidding me. But, to be fair, half the time it's "where are all the adul- oh wait, they're the ones who got them into this shit". Which makes it a little harder to pick, but I'm going to go with Letters to the Lost because god knows every single one of these teens needs better parent figures than they currently have (bar Rev, because his foster parents are leagues better than his actual parents and are probably the only good adults in this book).
Okay. It's done. Only took me a few weeks…
I'm going to tag Anna @ readingpeaches, Ngọc @ readwithngoc, and Laura @ thebookcorps.