(Okay, I've never done one of these before so this is gonna be interesting.)
I was tagged by Laura @ thebookcorps to do this tag of books that I want to read but don't actually want to bother reading. Which is gonna be fun because I have near 750 books on my TBR. How many of those do I want to admit to not being bothered to read…..
I only got round to this now because of course, it being the end of term, my work load is increasing. Makes sense.
A book that you feel you need to read because everyone talks about it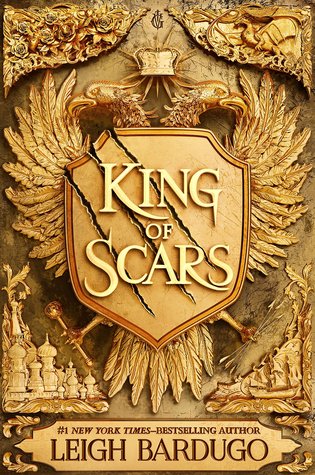 I have this really bad habit of wanting to read books everyone's talking about less even if I was excited for them before. Out of spite. Spite to who, I don't know, because the only person I'm really spiting here is myself.
Probably at the moment the book that best fits this is either The Wicked King (which I will get round to definitely at some point) and King of Scars (though that one I'm kind of genuinely not interested in reading until I know how the whole duology plays out).
A book that's really long
This is kind of a cheat because War and Peace is a book that's on my TBR that I actually do want to read at some point. It's just so long. And intimidating. And I've heard not-so-mixed things about the last hundred pages.
And also me and classics? Not always the best mix.
A book you've owned/had on your TBR for too long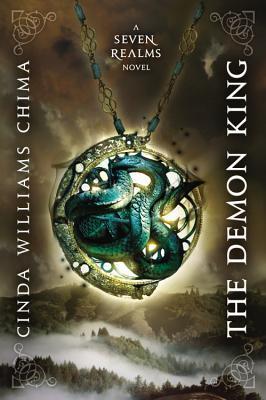 If I sort my TBR by date added, The Demon King comes second (only to a book in a series I started reading a while back and haven't quite finished yet). It's been on there since 9th February 2012, which is scary because a) that's how long I've had Goodreads and b) you would have thought in seven years I'd have got at least somewhere with my TBR.
Apparently not.
A book that is 'required' reading
(eg, school text, really popular classic – something you feel obligated to read!)
The Tenant of Wildfell Hall is one my sister told me I should read. Bearing in mind we have wildly different tastes in books, I hated the only other book by a Bronte that I've read, and last time I read one of her favourite classics I pissed her off by hating her favourite character. So, you can tell how well I think this is going to go.
But, to be fair, I have seen the miniseries with Toby Stephens in it and liked it, so. This could be a rare classic I like.
A book that intimidates you
I guess a book that would most intimidate me would be one that everyone I know has rated highly, because what happens if I don't like it? But also, if I'm being honest, my entire TBR intimidates me (755 books? HA!). However, the book I'm going for here is Wildcard, because I've heard wildly different reviews from different people and I don't know what to expect because Marie Lu is up there as one of my favourite authors (though, to be brutally honest, she's falling down the list the more new authors I find). But people I trust have been let down and I no longer know what to expect. So yeah. Not getting to this one particularly soon.
A book that you think might be slow
I'm not gonna lie, I have high standards when it comes to romance novels. And exact specifications on what makes a romance novel too long (upwards of 320 pages, if you must know). At 357 pages, Heart Trouble is edging into that "too long" zone. Also add on to that the fact that I get easily bored if not very much is happening and the tension isn't built up well. So when I say slow, what I mean is, boring, really. I really want to read more good f/f romance (beyond YA I mean), so I'm always looking out for good NA/adult lit, but 90% of the time, it's crap. So yeah. Slow, for me, is code for crap.
A book you need to be in the right mood for
To be fair, I need to be in the right mood to read pretty much any book (hence why I have five stalled books on my currently reading shelf and I've been picking up NA romances for the past few days). But one on my TBR that I really do need to be in, if not the right mood, then a good mood to read has got to be Illusions. I read another of this author's books as an ARC and suffice to say I was not impressed. So, really, for me to like this book I'm gonna need to be bored out of my skull and have nothing else to do. But that's a bit drastic so let's just go with "the right mood".
A book you're unsure if you will like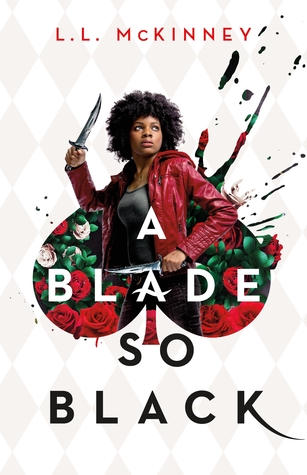 I picked up A Blade So Black in a bookshop a while back and flicked through to see what the writing was like (because if I don't like the writing I struggle with the book), and the writing was, shall we say, not great. Consequently, this one's slipped down my TBR, and the only thing that's about to convince me to read it or give it a chance is finding out that the mc is bi.
But I'm going to be borrowing it from the library just in case I do end up hating it.
Okay, that's it! Maybe by saying these are books I'm probably not going to read, I'll actually get to them? (Unlikely but I can hope.)
Anyway, one last thing. I'm tagging Anna @ readingpeaches, Shri @ sunandchai, Laura @ littlepiecesofbooks, Jess @crowingaboutbooks, Helena @ helinabooks, Michelle @ magical-reads and Mahana @ sapphiclibrary.